Experience chiropractic care at its best. The team at Bauman Chiropractic is here to help you regain the life you deserve. Contact us today!
CHIROPRACTOR Panama City FL
Bauman Chiropractic
Welcome to Bauman Chiropractic in Panama City FL, where we've had your back for over 60 years! We know that choosing a healthcare provider is a big decision. At Bauman Chiropractic, we are dedicated to providing the highest quality healthcare in a compassionate and fun environment. We focus on restoring our patients' optimal health through the use of conservative chiropractic care, physiotherapy, innovative technology, patient education, and rehabilitation. We are here to help you gain a basic understanding of how our Panama City FL chiropractors can help you and your family.
Dr. Reid Bauman
At Bauman Chiropractic, we recognize that our greatest asset is our competent and compassionate staff; many of our amazing team members have been with us for over 20 years & never fail to provide a friendly, caring environment for our patients.
Many people assume that chiropractic care treats back pain exclusively, but we have doctors that specialize in multiple aspects of care, including the diagnosis and treatment of the cervical spine, headaches, whiplash and other neuro musculoskeletal disorders. We take pride in being well connected to other medical practices in our community, so that in the event that your diagnosis is out of the scope of our treatment, we know the right people to send you to. This assures us (and our patients) that they will get the best and most appropriate care possible.
Our practice also provides care to Personal Injury patients, which is unique to our practice among other Panama City chiropractors. Insurance can be confusing after a car accident, but we have the knowledge to help answer your questions throughout the healthcare process and find the relief you deserve.
People tend to believe that Panama City FL chiropractors are limited to treating back pain exclusively. In addition to treating back pain, the scope of chiropractic care includes the diagnosis and treatment of the upper cervical spine, thoracic and lumbar spine, disc disorders, extremity numbness & pain, headaches & migraines, arthritis, chronic pain, and other neuro-musculoskeletal disorders. Each condition is treated differently, ranging from mild to vigorous manipulation. Treatment is almost always pain-free, though the doctor is always prepared to review the recommended treatment plan for patients with hypersensitive responses.
People also often believe that 'one crack' will do the trick. One chiropractic adjustment, however, isn't a one-time fix. Sometimes the body takes time to adapt to the new alignment after being misaligned for long periods of time. For this reason, we often put patients on a prescribed treatment plan to monitor their improvement. After a patient's treatment plan is complete, we encourage routine checkups to ensure long-lasting results for the patient.
WELCOME TO
BAUMAN CHIROPRACTIC
Our office is located at the intersection of Highway 231 and Transmitter Road, directly in front of the Winn Dixie parking lot. Bauman Chiropractic was founded by Doctors Frank & Joy Bauman in 1956, located off of East Highway 98 in Panama City, Florida. Their son, Dr. Reid Bauman and his wife, Dr. Marianne Taylor, joined the practice in 1981 when it was moved to Highway 231 & Transmitter Road. Our practice has since welcomed Dr. Rick Hulse in 2005, Dr. Gloria Outlaw in 2016, and Dr. Jason Finch in 2017, totaling over 90 years of combined clinical experience. Our emphasis has been to provide a One-Stop Physical Medicine Shop: We have invested in continuing education and training on the latest technological equipment while maintaining the importance of hands-on care and personal attention to our patients' needs.
SEE HOW WE CAN HELP YOU
New patients will need to complete a small amount of preliminary paperwork. To save time, you may either download our patient forms or pick up paperwork from our office to complete prior to your scheduled appointment.
On the date of your appointment, a thorough examination will be performed to determine the exact nature of your condition. Some cases may involve a team effort utilizing referral for neurological or orthopedic evaluation.  If medically necessary, further diagnostic tests may be requested by the doctor or performed in our office. These tests may include X-rays, MRI, CT, or other diagnostic examinations.
We look forward to getting you the care and relief you deserve! Don't spend another day in pain; at Bauman Chiropractic, we've got your back!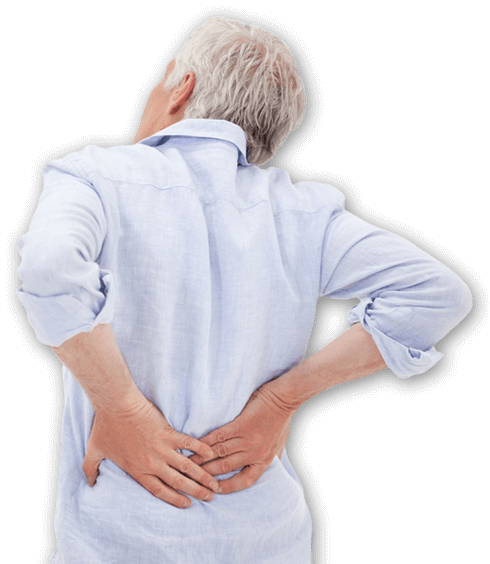 CHIROPRACTIC CARE CAN HELP
Many people dismiss chiropractic as being something only for back pain, but chiropractic treatment can be used to treat a wide variety of physical issues, such as migraines and headaches, chronic pain, carpal tunnel, pain due to injury or muscle strain, and much more.
TRUSTED CHIROPRACTOR: READ OUR REVIEWS